Is plastic surgery right for you?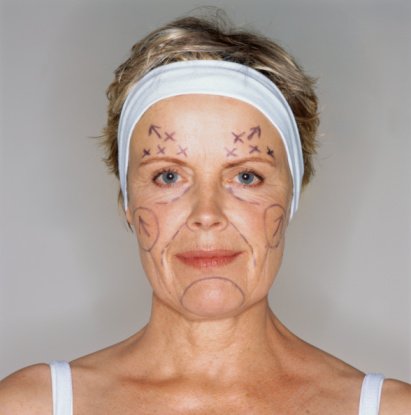 View the Pros and Cons of Plastic Surgery By Focus
In its ideal purpose, plastic surgery focuses on the repair, replacement, and reconstruction of defective, injured, or missing body parts. This type of physical restoration often extends far beyond mere surface-related surgery. Getting plastic surgery may entail restructure or replacement of the underlying anatomic systems. On the other hand, it may be limited to less intrusive cosmetic modifications.
When considering the pros and cons of plastic surgery, you must balance risk against purpose. Non-essential cosmetic tweaks lack the importance of practical corrections that focus on the functionality of the associated body components. Rectification of the oral pharynx, the extremities, the caniofacial structure, and the trunk may present a need that far exceeds any associated risk factors.
The risks associated with cosmetic surgery should be counted heavily against the pros of the procedures. This article addresses the pros and cons of plastic surgery in six areas that are dominated by the demands of patients over 55 years of age.
Zoom In On Cosmetic Surgery and the Associated Factors of Benefits Versus Risks
Using the 2010 Plastic Surgery Procedural Statistics report from the American Society of Plastic Surgeons (ASPS), current statistics define six areas of cosmetic plastic surgery in which patients over 55 years of age dominated the demand:
Dermabrasion 40%
Eyelid surgery 48%
Facelift 66%
Forehead lift 55%
Hair transplantation 60%
Lip augmentation 47%
As with any form of surgery that requires anesthesia there is a risk of negative reactions to the medication itself. Each of the following types of cosmetic surgery requires the use of anesthesia. Be sure to address this issue above all others.
Benefits of Dermabrasion include:
Clears up and removes acne scars
Helps reduce wrinkles
Improves skin texture and enhances definition of contours.
Risks include:
Possible scarring
Swelling, redness, and irritation of the skin
Scabs
Skin discoloration.
Benefits of eyelid surgery:
Improves physical appearance
Removes excessive skin
Eliminates sagging eyelids
Function improvements in vision
Risks include:
Swelling, dryness, or burning
Blurred vision
Infection
Excessive tearing
Drooping of the lower eyelid
Retinal detachment
Impaired vision.
Benefits of Facelift:
Effectively sheds years from your appearance
Virtually undetectable scarring
Typically safe.
Risks include:
Bad scarring
Infection
Imperfect results.
Benefits of Forehead lift:
Reduces prominent transverse lines across the forehead
Eliminates vertical lines between the eyebrows
Relieves drooping brows
Eliminates appearance of tiredness
Improves general physical appearance.
Risks include:
Possible nerve damage
Scars related to the length of the incision
Loss of hair follicles
Several weeks of numbness, discomfort, and itchiness
Benefits of Hair Transplantation:
Improves personal appearance
Increases your self esteem
Restores a sense of youthfulness
Risks Include:
Possibility for infections
Some failure in the survival of the transplanted hair
Post-surgical pain
Some scabbing
Benefits of Lip Augmentation:
Increases self-esteem
Improves facial balance between eyes, cheeks, nose, and lips
Enhances youthful appeal
Permanent to semi-permanent results.
Risks Include:
Bruising, bleeding, and swelling
Possibility of infection or allergic reactions
Hardening of the implant materials.
Each area has an associated risk factor. No one but you can really judge the value of getting plastic surgery for any specific problem or concern.
Content Provided by Spot55.com