Can you make a ski weekend affordable?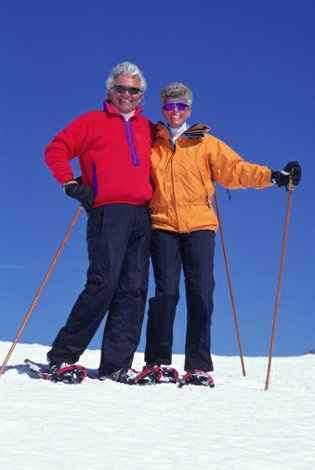 When the term "ski trip" comes up in a conversation, the thing that most people think of immediately is a lavish getaway that is generally only enjoyed by the wealthy. Private cabins and expensive equipment comes to mind, as well as air fare to popular locations like Aspen and Vail. Ski weekends can, however, be made quite affordable if you're willing to be a little flexible. Here's how:
One solution to the dilemma of an expensive ski weekend is to travel in a large group. Many hotels and resorts will offer group discounts. Social clubs, senior clubs and other organizations welcome new members and these groups can often secure deep discounts on lodging, equipment rentals and even lift tickets. There may even be specific ski holidays groups in your area to which you can join.
Another option is to subscribe to social coupons like Groupon. You will receive many different offers, but from time to time you'll find one that offers huge discounts on ski travel. Book those through the use of a social coupon and you'll never have to pay full price again.
Finally, consider last minute travel. While you may trade convenient trip-preparation time for steep discounts, this may well be worth it if you want a ski weekend as inexpensive as possible. Have all your equipment already packed so that if you see a great deal you can pounce on it. Subscribe to various ski-resort mailing lists to get other great deals as they come available.
A little bit of advance planning and being ready to go at the last minute can greatly reduce the price of an otherwise expensive ski weekend.
Content Provided by Spot55.com