So what the Heck is Dick Foley Up to These Days?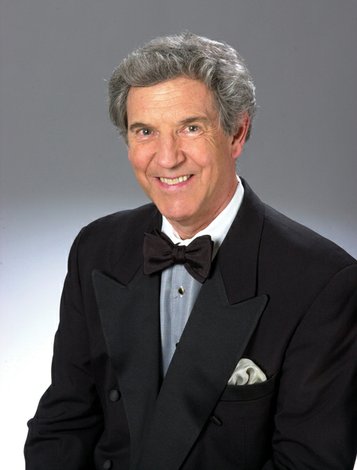 Chances are you're familiar with Seattle native Richard Foley, better known as Dick. As founding member and lead singer of the internationally famous folk group, The Brothers Four, Dick traveled the world for more than 30 years.
Or maybe you know Dick through his 16 years as an Emmy award-winning broadcaster on KOMO Television, host of such shows as Northwest Afternoon.
You may have seen a tuxedo-clad Dick serving as master of ceremony for Channel 9 and at high profile events throughout the community—Dick has proven to be a good friend to the many non-profit organizations he devotes his time to, including a six-year stint as a trustee for the Leukemia and Lymphoma Society.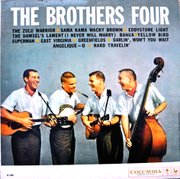 Today he applies his skills in the healthcare setting producing educational and clinical videos at Virginia Mason Medical Center.
If you're beginning to think Dick Foley sounds like a modern day Renaissance man, you're right!
Dick was born and raised in Seattle, and attended the University of Washington. "I have the requisite webbed duck feet," quips Dick of his status as a native Northwesterner. Dick describes an idyllic-sounding childhood, growing up during the post-WWII years in Seattle's Madison Park neighborhood. "It was a stable childhood with both parents at home. I have a younger brother and received a sister as a Christmas present when I was seven."
Music was a constant of his childhood. "My mother sang and played the piano; and I loved music and singing from the get-go," says Dick. "I started taking piano lessons at the age of nine," he adds. But his musical talent was evident well before that and he vividly remembers performing in a school Christmas pageant when he was six- or seven-years-old. The experience may have predestined his career as a high profile traveling troubadour, a career that blossomed while he was still in college.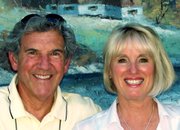 When he entered the University of Washington, Dick thought he would be an engineering major, maybe working for Boeing… "But in about two quarters I realized that would be a terrible mistake and I switched my major to broadcast communications," recalls Dick. "I had some undetermined goals about radio or TV." He would eventually enjoy a successful career as a television broadcaster, but not for about another 30 years.
The Brothers Four intervened during those 30 years, taking the group on a whirlwind schedule of concert performances and hit records.
How did it happen?
"There was a lot of singing in our fraternity house," explains Dick. "Four of us were at the core of the singing, the group that later became The Brothers Four, so named because of our connection through the fraternity." His "brothers" were Bob Flick, John Paine, and Mike Kirkland.
The Brothers Four have been called America's Musical Ambassadors to the World. The website AllMusic.com describes The Brothers Four as one of the longest surviving groups of the late 50s/early 60s folk revival, "and perhaps the longest running accidental music act in history. They turned professional completely by accident as a result of a practical joke," reports the website.