Rate Assistance Can Cut the Cost of Staying Warm this Winter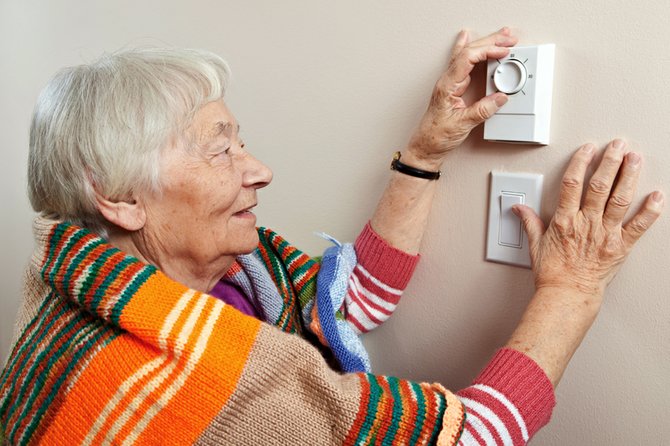 While the Great Recession might be over, according to economic experts, many seniors and low-income residents in the Seattle area are still feeling the pinch of tight budgets and mounting bills.
Winter's arrival and the need to stay warm won't make that any easier, but help is available from Seattle City Light for those who qualify.
Any person or family with a household income that is no more than 70 percent of the state median income can cut their energy bills through City Light's rate assistance program. Participants receive a 60 percent discount on electricity rates.
"Even at City Light's low rates, the cost of heating your home can rise significantly in the winter," City Light Customer Care Director Kelly Enright said. "People who are struggling financially shouldn't have to choose between buying groceries and staying warm."
Currently, the limit for participation for a couple is a monthly income of $3,273. For a single person, the limit is $2,503 per month. Income guidelines are updated January 1.
The state's Office of Financial Management posts median income information at www.ofm.wa.gov. You can calculate the 2012 participation limit after the new median income is posted by multiplying it by 7.
In a typical Seattle home, electric heating uses about 2,300 kilowatt-hours of electricity each year. That adds up to about $160 just to keep the house warm during the winter.
City Light's rate assistance program won't eliminate electricity bills, but it will make those bills much easier to pay.
Overall, the average Seattle home – including all types of heating – uses about 9,000 kilowatt-hours of electricity annually. That would cost about $630. If that customer qualified for low-income rate assistance, the cost would drop to $252, a savings of $378 per year.
Even so, many people who qualify have not taken advantage of the savings. About 14,500 people are currently enrolled in the program. City Human Services officials say enrollments are increasing and thousands more people could be eligible for assistance.
One noticeable trend in recent applications is an increase in the number of multiple family households that are applying for help, said Chaney Kilpatrick-Goodwill, supervisor of the utility discount program at the Seattle Human Services Department.
To apply, you'll need to provide income information for all members of the household and information about your home. You can get an application online at www.seattle.gov/UDP or by calling (206) 684-0268.
That single application could also qualify you for assistance with your water, sewer and garbage bills.
This article is sponsored by Seattle City Light and appeared in the January 2012 issue of Northwest Prime Time, the Puget Sound region's monthly publication celebrating life after 50.