100 is just a number: 10 famous centenarians and their accomplishments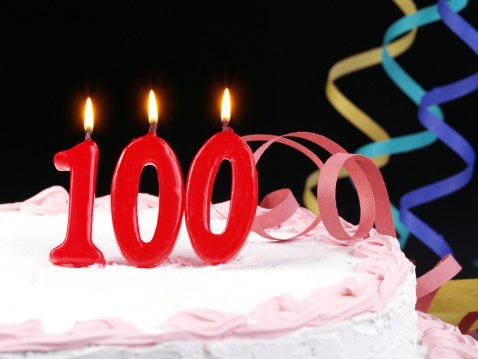 A couple of decades ago, many would have thought that living to be 100 years old or more was a pipe dream, but today people who've lived to see a whole century are far more commonplace--and people who achieve such a feat deserve a place of honor. Here's just a sample list of famous centenarians who have succeeded in making a very real impact.
Jeanne Calment
When Jeanne Calment died in 1997, she was 122 years old, and, according to the Guinness Book of World Records, the oldest person on earth. In Jeanne's long life, she crossed paths with a few eccentric personalities, including Vincent Van Gogh, and attended Victor Hugo's funeral at the age of 10. Age didn't hold her back when she took up fencing at age 85 and still rode a bicycle at age 100. She even dabbled in acting, appearing in the film Vincent and Me at age 114.
Grandma Moses
When people declare "you're never too old to try something new," it's because they're reminded of Grandma Moses, also known as Anna Mary Robertson. She took up painting at the age of 77 to help make ends meet during the depression. By the time of her death at age 101 she had completed over 1600 paintings.
Irving Berlin
Another centenarian artist was composer Irving Berlin. Berlin was born in Belarus in 1888 and immigrated to the US with his parents in 1893. When working at a cafe as a young boy, the owner paid him 37 cents to compose a song. The rest is history. Berlin went on to compose over 3,000 songs including "God Bless America," "Anything You Can Do," and "There's No Business Like Show Business." He also composed 17 film scores and 21 Broadway scores before he passed away in 1989 at age 101.
Bob and Dolores Hope
Like Berlin, Bob Hope was extremely prolific when it came to entertainment, and in an industry where extreme longevity is rare for one spouse, it becomes all the more notable when both partners become famous centenarians. Bob Hope began his career on the vaudeville circuit in the 20s, entering singing and dancing competitions and doing Charlie Chaplin impersonations. He particularly embraced the U.S. Military, performing for soldiers during four different wars earning him an Honorary Veteran distinction by President Clinton in 1997.
Bob met his future wife Dolores in 1933 when she was working as a singer at the Vogue Club in Manhattan. Mrs. Hope performed occasionally on her husband's television specials and sometimes went along to perform for US troops, however, the bulk of her attention went to the couples four children and charitable work to benefit the poor. In 1993, well into her 80s, Dolores Hope ramped up her singing career, recording several albums over the following 10 years.
Bob Hope died in July 2003 at age 100. Dolores followed in September 2011, at 102.
Queen Elizabeth I (The Queen Mother)
Queen Elizabeth I was born Elizabeth Bowes-Lyon to a noble Scottish family when she married Albert, Duke of York in 1923, who was the son of King George V. As Duchess of York, Elizabeth was committed to public service. In 1936, her husband became King after King Edward the VIII relinquished the throne. She was Queen consort from 1936-1953 until her husband's death, then her daughter, Elizabeth II began her service as queen. Throughout her days as a British royal, The Queen Mother remained popular with the people. She died in 2002 at age 101.