The Senior Olympics: About the National Senior Games Association (NSGA)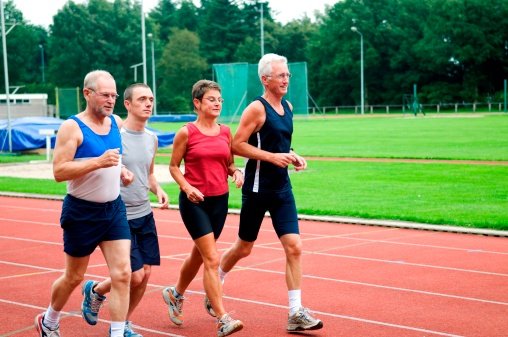 Physical activity and exercise is important at any age, yet some look to their golden years as a time to slow down. But athletes over 50 have another option. By participating in The Senior Olympics, hosted by the National Senior Games Association, older adults can stay active and compete demonstrating they still have a lot of life left to live.
Whether you have been an athlete all your life, or picked up a new sport later in life the Senior Olympics gives you a chance to compete on a level playing field. The Summer Games, held next in 2013 in Cleveland, Ohio, is held every two years and participants are grouped by age and sometimes gender in a variety of fields including swimming, bowling, running, golf, cycling, archery and more. Age groups start in the 50-54 range and go all the way up to 95-99. Qualifying for the National Senior Games happens at the state level, and some states will allow participants from outside the state. In most events the top 4 in each age group makes it to the national level.
The Senior Olympics are held every two years at a different US location, and even those who might not be quite ready for the games are sure to draw inspiration from attending or even volunteering at the Senior Olympics. Many might even find themselves training to qualify for the next games. The first NSGA Senior Olympics was held in 1987 with 2500 participants, but has since grown to host over 10,000 athletes each year, showing that today's seniors are far from tired.
Content Provided by Spot55.com