10 worst vacation spots for seniors in the U.S.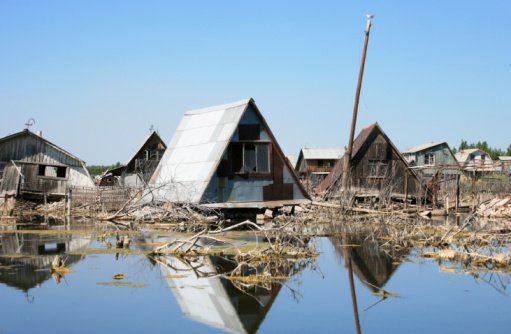 We know that some folks crave adventure, and many places abroad can offer just that. If you favor riding on the high winds, check out Dhaka, Bangladesh. Cyclone swamp-outs are a yearly event for the entire area. You can also visit the likes of Port Morseby, Papua New Guinea where you can get a first hand view of gang wars, rampant murder, overpopulation and concentrated doses of HIV. Or for a really special time, try to catch a glimpse of the nightglow that lingers around Chernobyl, Ukraine.Not the kind of adventure you're looking for? Travel is always an experiement, and in the world of vacations for seniors, knowing the places to avoid can be just as important as knowing the places to go.
If international travel isn't for you right now though, there are some great options for places to visit right here in the states. But remember, there are also some places you might still want to avoid. Here are some local regional attributes that every open-minded senior vacationer should consider:
A Lack of Mass Transit Options Define the Worst Vacation Seniors Can Take
Statistics indicate that older Americans prefer vacation spots that offer the security and self-sufficiency of mass transit. Some call it "aging in place," and it requires a growing dependence on transportation resources that may or may not be readily available to a given location.
When considering vacations for seniors, transit options are important. What do you do when driving skills diminish and your chosen vacation spot lacks mass transit options? How do you deal with a situation where access to bus routes, rail lines and ferry crossings are not convenient to foot traffic? You would probably change next year's vacation to a different location.
A lack of mass transit ensures your trip will fall within the list of worst vacation choices you ever made. As ranked by Transportation for America, here are the ten worst metro areas for senior transit options:
Atlanta, GA
Kansas City, MO-KS
Oklahoma City, OK
Nashville, TN
Raleigh-Durham, NC
Indianapolis, IN
Charlotte, NC
Jacksonville, FL
Virginia Beach /Norfolk, VA
Rochester, NY
Harsh Climate Makes Bad Vacations for Seniors
As humans age, we get colder. It is a natural result of a slower body metabolism. As a result, our mindset refocuses to the greater needs of the flesh. Climate matters.
According to Current Results, the following ten US cities top the list in lowest normal daily mean temperatures during winter months:
Minneapolis, Minnesota
Milwaukee, Wisconsin
Chicago, Illinois
Rochester, New York
Buffalo, New York
Detroit, Michigan
Hartford, Connecticut
Cleveland, Ohio
Indianapolis, Indiana
Pittsburgh, Pennsylvania
High Local Crime Rates Make For the Worst Vacation Choices
I may sometimes feel that unstoppable surge of youth, but in no short order of energy release, I come full circle to my current age. I am no longer equipped to do battle with street thugs -- assuming that I ever have been. I don't run quickly and I won't run quickly. This leaves one reasonable option: Stay away from areas that have high criminal activity.
According to the 2010 FBI nationwide crime statistics involving murder, rape, robbery, aggravated assault, burglary and motor vehicle theft, the following ten U.S. cities top the nation in criminal activities:
St. Louis, MO
Camden, NJ
Detroit, MI
Flint, MI
Oakland, CA
Richmond, CA
Cleveland, OH
Compton, CA
Gary, IN
Birmingham, AL
Pollution Can Make Your Trip The Worst Vacation On Record
Hey! Exposure to pollution is never healthy. It's even harder on the children and the elderly. Ozone smog has become a serious U.S. problem that affects nearly every vacation destination. Here are ten places to avoid:
Acadia National Park in Maine
Boston
Cape Cod National Sea Shore
Great Smoky Mountains National Park
Indiana Dunes National Lakeshore
Indianapolis
Lake Michigan
Philadelphia
The Eastern Shore of Maryland
Washington D.C.
Conclusions:
Are you like me? Does comfort win hands-down over entertainment, attractions and dining? I don't like being cold. I don't like crowds. I've seen more theme parks, rides and casinos than men and women should ever need to endure.
Take measured vacations for seniors. Avoid the hassles that make old men grumpy, old ladies ill, and vacations worthless.
Content Provided by Spot55.com