Valentine's Day vacation destination ideas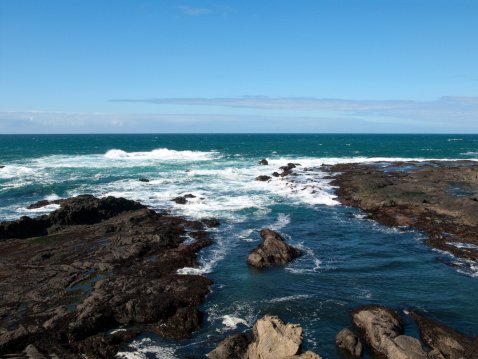 Those of us over a certain age know for a fact that romance doesn't disappear when you reach age 50. In fact, you could make an argument that age enhances romance. If you are looking for ideas for Valentine's Day getaways for just the two of you, we have a few suggestions for romantic getaways in North America.
Mendocino, California. Located along the Pacific coast about two hours north of San Francisco, Mendocino combines the charm of New England with the rugged California coastline and rural wineries. The area is also home to a thriving arts community and a plethora of bed and breakfast inns and offers easy access to Redwood National Forest. For more information, visit the Mendocino County website.
Savannah, Georgia. With temperate February weather, historic homes to tour and tasty southern cuisine, Savannah has all of the ingredients for a romantic winter getaway. Set along the Atlantic seaboard, Savannah has an average high temperature in February of 64 degrees, making it ideal for walks along the waterfront. This is also Paula Deen's home turf; so call ahead for a table at her restaurant, The Lady and Sons. Visit the Savannah Convention and Visitors Bureau website for more information.
Quebec City. If you're looking for a getaway with European flair but without the pricey and time-consuming flight across the Atlantic, Quebec City is the place for you. The city, one of the oldest in North America, boasts stylish bistros, alluring stone architecture and plenty of shopping. If you're feeling daring, spend the night at the one-of-a-kind Ice Hotel, which is reconstructed of ice blocks each season. Visit the Quebec City tourism website for more information.
New Orleans. If you want a warmer city with a French ambiance, New Orleans delivers. The Crescent City also has a waterfront--on the Mississippi River--plus that soul-searing Cajun cuisine, unusual antique shopping along the Rue Royale and, of course, a streetcar named Desire. Read more about all of the varied and exciting things to do in and around New Orleans on the city's website.
Content Provided by Spot55.com