Heart healthy vacations: The top 10 healthiest cities in the world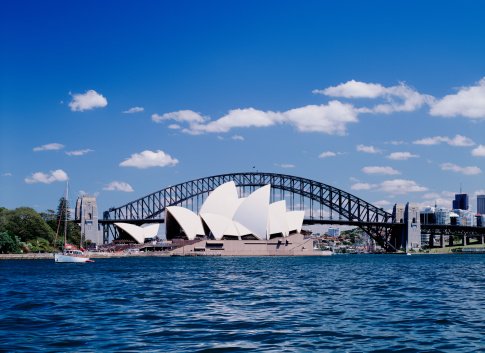 If you're looking for vacation spots that'll challenge you to continue to lead a healthy lifestyle while getting in some much needed rest and relaxation, you'd do well to aim your sights on any one of the following destinations -- each of which has been declared to be one of the healthiest cities in the world.
Reykjavik, Iceland. Known far and wide as one of the least polluted cities on the entire face of the earth, one of the activities most popular in Reykjavik is swimming. For that reason, you can't go far without running into opportunities to take a dip and do a few laps. Hiking is also another favorite activity of its residents and there are ample opportunities to put your feet to work.
Vienna, Austria. Whether you opt to vacation to Vienna in winter, spring, summer, or fall, you'll find yourself greeted with clean air and innumerable opportunities to stay physical while you vacation. In winter, skiing is one of the best healthy activities to partake in, and if you're a seasoned runner you can join in the fun at the yearly spring Vienna City Marathon.
Sydney, Australia. Clean air is one of the reasons why citizens of Australia enjoy one of the longest life expectancies in the world (81 years) and this is something that's not lost to those who take vacations "down under." With five national parks in the area, you'll never be at a loss for healthy ambulatory activities.
Zurich, Switzerland. This is one of those infectious vacation spots that will keep you from spending the majority of your time in your hotel room. Loaded with parks and gardens, Zurich is a haven for active sports lovers and its residents are some of the most sporty people in the world.
Amsterdam, the Netherlands. If you're not a fan of biking, you will be by the time you wrap up your vacation in Amsterdam. If you are, you'll be in seventh heaven the whole time. In a city of 750,000 nearly 40 percent of all commuting here is done by bicycle and it's easy to join in on the fun.
Portland, Oregon. For some, there's no better way to see a city than on the back of a bicycle. If this sounds like your idea of fun, head to Portland and spend your time exploring the various bike paths that make this city one of the healthiest vacation spots in the country.
Calgary, Alberta, Canada. The biggest city in all of Alberta, Calgary's proximity to the Canadian Rocky Mountains makes this one of the best vacation spots for winter sports fans and those who'd rather be active on their vacation than lethargic.
Helsinki, Finland. For vacationers seeking to find a bustling metropolis to vacation in that won't compromise their lung health or make it difficult to enjoy the sights by foot, Helsinki is the place. Low pollution rates lend to some of the best air in the world, guaranteed to leave you feeling refreshed and not wiped out by vacation's end.
Honolulu, Hawaii. Sometimes, there's no better way to ensure you don't fall off the health wagon than to surround yourself with healthy looking residents. Having been ranked the slimmest city in America, you'll find plenty of folks worth emulating here, and far less reasons to indulge in fatty foods and languorous activities.
Portland, Maine. If you're going to pick a city to vacation in and you want to stay healthy while you're at it, find yourself a vacation spot that's dense with gyms. Need help narrowing it down? Choose Portland, a city that's been recognized as having the most gyms per capita in the country.
Content Provided by Spot55.com