A Lifetime Quest to Find the Whole Person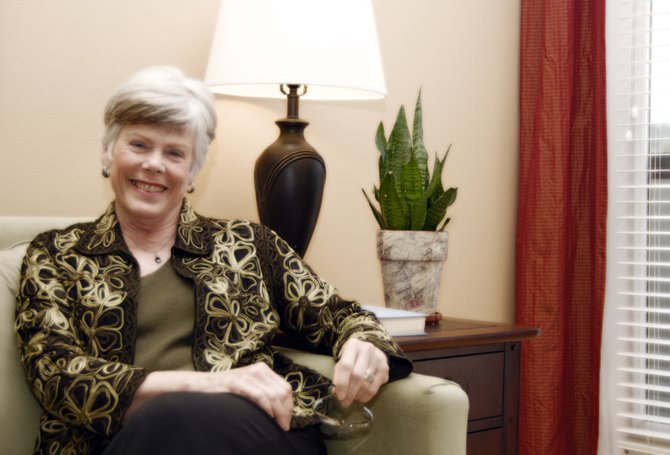 One morning during my sophomore year of college, I attended a lecture given by one of the English professors, Dr. Haldor Hove, entitled The Whole Person. I don't remember too much about the lecture other than he stressed the importance of striving for a well-balanced life. Wikipedia says that the "Whole Person" is a concept first presented by the philosopher Mortimer Adler. According to Adler, "Whole Persons are engaged in a lifetime quest to achieve balance and congruity in all aspects of their lives and continually seek to develop their full human potential." There are seven areas the "Whole Person" balances in his or her life: family, health, education, career, service, financial and spiritual.
As a 19-year-old, "lifetime quest" translated to maybe six months, but striving to seek balance has resonated with me for the whole of my life. My success has been sporadic and when imbalance prevailed, it required time out to revisit the issue and right the ship. While imbalance is to be expected, the question is always whether balance can once again be restored so that one's health is not impaired. Now, 49 years after Dr. Hove's lecture and having survived one year of retirement, the words, "lifetime quest" have new meaning. Today I have a new implied intentionality and responsibility for my life.
Retirement brings with it a lack of structure and an unknown of the future. And in many ways, a "lifetime quest" for balance in retirement includes an added dimension. Before retirement, the structure was in place and we had to fit into it. Outside forces dictated to a greater degree the structure of our lives, careers and family most often being the biggest influencers. In retirement, a major shift occurs; the structure is determined by the individual. Attention to that shift can be quite an adjustment but invariably emerges with time. The good news is we have had years of experience with structure. The result being we eventually design our own and continue tending the seven areas of the "Whole Person."
I recently attended a simulcast from my alma mater: The St. Olaf College 2011 Christmas Concert. I had never attended a simulcast before and thoroughly enjoyed it, enough to explore other simulcast offerings such as the Metropolitan Opera. I highly recommend it.
After the simulcast and still riding the euphoria of good music, a group of us headed out for a bite to eat at a nearby restaurant. I happened to sit at the table next to Rick Munsen whom I had not seen for 44 years but who also sang in the St. Olaf Choir during the school year 1965-66. It was surprising enough to see him after all these years but I really was surprised and fascinated when he started talking about his 90-year-old parents.
Now I consider reaching the age of 90 an exceptional feat even though most 90-year-olds don't seem to consider it so. As Rick and I talked further about his parents, Kay and Dick Munsen, I had to keep reminding myself that they are 22 years older than me. They have had to figure out a way to achieve meaning and significance in their lives 22 years longer than me. Their "lifetime quest" is 22 years longer than mine. Of course, as we continued talking, I realized that this pair of nonagenarians had discovered how to perfectly balance "The Whole Person" in their lives.