Dr. Pepper Schwartz - a Northwest Original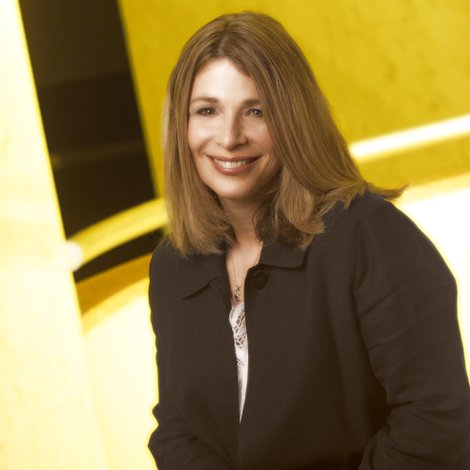 Where to begin when discussing nationally-renowned relationship expert Dr. Pepper Schwartz? S–E–X is a great place to start!
Got your attention? Dr. Pepper, as she is affectionately known, has been a highly respected Professor of Sociology at the University of Washington since 1972. A local and national television commentator, prolific columnist, and researcher with fifty scholarly articles to her credit, the award-winning sociologist is also author of sixteen books and counting. AARP claims her as its official Relationship Ambassador with a mission to improve the lives of 50+ audiences by enhancing their relationships with advice on everything from sex and health to communication and dating. Dr. Pepper can even be called a professional matchmaker through her close association with Redmond-based PerfectMatch.com, a leading Internet dating and relationship site.
Oh yes… She has also been dubbed a sexologist and is proud of it.
Why wouldn't she be? Dr. Pepper, 66, is a serious academic with a serious gift for connecting to popular audiences. In part, as an article in The New York Times proclaimed, because she specializes in a subject the entire world cares about. "I always wanted to study matters that were important to people in their everyday lives," she says, "and frankly, what's more basic than sexuality?"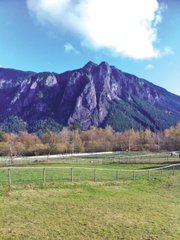 The article likened her to Sex and the City's Carrie Bradshaw with a doctorate. "Carrie Bradshaw would think of me as a pretty strange animal," she laughs of the comparison. "I don't care for shoes or fashion, but hopefully that sense of her as a thoughtful commentator on today's culture and relationships might ring true."
Outside of work, Pepper Schwartz has a long-term relationship with a man she met online, has two grown children, Cooper and Ryder, is a world-traveler, and live-in owner of a working horse ranch in Snoqualmie (rosebudriverranch.com) where she breeds Rocky Mountain horses and holds the occasional corporate event.
Born in Chicago in 1945, Pepper says her childhood was "pretty great. My parents were married for 55 years. I had a dog, went to camp and loved school. I was athletic and a cheerleader in high school." Her two brothers were quite a bit older, "so I felt like an only child. I was very close to my mother."
Her warm, natural connection to others, her ability to educate and perform—whether for students in the classroom, television audiences, or magazine and Internet readers—was evident from the time she was young. "I wanted to be a musical comedy actress. I did summer stock and loved being in front of an audience.
"I've always been front and center. Even as a kid, I was very opinionated and vocal and undaunted by reactions," she said in an interview with the University of Washington alumni magazine. When she was ten, she even organized a parent-approved sex education group in her basement.
"I've been studying relationships and sex since Adam and Eve," she quips. "When I first started in academics I focused more on relationships and my Ph.D. thesis was on dating. But then I found myself as a T.A. in a class on sexuality." She notes that the women's movement was just starting again back then, and her interest was motivated in part by myths about women's sexuality. "That got me started on exploring the truth. I ended up putting together a 'how to' book for students."