Top attractions in and around Shanghai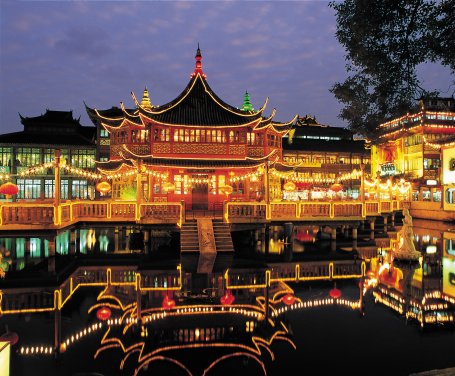 Shanghai is an energetic metropolis full of people from every corner of the world who have come especially to enjoy the rich heritage, Chinese culture, and the many things to do in Shanghai. If you're headed to Shanghai as part of your visit to China, there are a few "must see" attractions in Shanghai you should add to your agenda to make the most of your visit to one of the most exciting cities in the world.
Most Popular Attractions in Shanghai:
The Bund -- Known as the symbol of Shanghai for hundreds of years, the Bund is a famous waterfront on the West bank of the Huangpu River. Explore the 26 buildings of various architectural styles that include Baroque, Gothic, Classicism, Romanesque, and the Renaissance.
Nanjing Road - Probably the most popular road in all of China, the 3.4 mile long Nanjing Road is China's premier shopping area. Shopping on Nanjing Road is one of the top things to do in Shanghai and attracts thousands of shoppers from around the world.
Jade Buddha Temple - One of the most famous Buddhist shrines in Shanghai, the rare White Jade Buddhas that adorn the Temple were brought to Shanghai in the nineteenth century from Burma. Thousands come to worship each day and visitors are welcome in this beautiful Temple.
Yuyuan Garden -- This famous classical garden located in Anren Jie, Shanghai, was completed in 1577 by a government official of the powerful Ming Dynasty. The ancient gardens are made up of six scenic areas that you can visit.
Content Provided by Spot55.com