The associated risks and treatments for phimosis and paraphimosis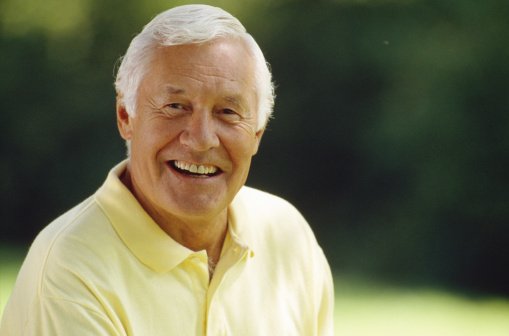 When people ask what is phimosis and paraphimosis, it becomes clear that these conditions are as rare as the medical community and statistics indicate. Most seniors are unaware of these abnormalities because of their scarcity (fortunately) and their nature, which seldom generates much public discussion.
What is Phimosis and Paraphimosis?
According to Medscape.com, these conditions are rare in adult and senior males (fortunately), and, resolvable.
"Phimosis refers to the inability to retract the distal foreskin over the glans penis." While this condition typically occurs naturally in pre-natal and newborn males, should it not dissipate after reaching puberty, older males and seniors will find it annoying.
"Paraphimosis is the entrapment of a retracted foreskin behind the coronal sulcus. Paraphimosis is a disease of uncircumcised or partially circumcised males." It can become dangerous to all senior males if the condition continues for several hours or if blood flow is restricted.
Phimosis treatment
Non-surgical phimosis treatment is often effective. In young children, unless they have urinary discomfort, treatment is unnecessary. For senior males, consider these treatments.
Topical steroid cream. Betamethasone, applied for four to six weeks has proven to be quite successful in eliminating phimosis.
Betamethasone dipropionate. Treating the condition with this composition has a success rate of 77 percent.
Stretching the foreskin. This treatment is manual. All skin subjected to painless, consistent tension will expand, growing more cells. Increasing skin size in this manner is permanent, typically eliminating the problem.
Surgical treatment includes:
Circumcision.
Ventral slit, an incision along the lower length of the foreskin.
Preputioplasty, a limited dorsal slit with transverse closure along the constricting portion of the foreskin.
Paraphimosis treatment
When the penile foreskin is retracted for long periods, it often becomes swollen with fluid, preventing its return to its normal position. Treatment varies, but often surgical procedures are recommended when non-invasive procedures are ineffective.
Non-surgical treatment involves manual manipulation withL
Lubricants. These help reposition the "trapped" foreskin.
Cold compresses. Just as applying ice to a sprained ankle reduces swelling, cold compresses reduce foreskin swelling and allows it to be returned to its normal position.
Local anesthesia. A mild anesthetic can relax swollen foreskin, allowing manual manipulation to eliminate the problem.
Surgical procedures include the following:
Circumcision. Most medical professionals recommend this procedure as a last resort option for adults and seniors, as it is neither a typical nor enjoyable option for a mature senior male.
Dundee technique. This procedure involves multiple punctures in the "trapped" foreskin with a fine needle. The fluid is then expressed with manual pressure.
While there are few risks with phimosis treatment, paraphimosis can cause more serious problems. Should manual manipulation not correct paraphimosis, seek medical help immediately, avoiding an annoyance becoming a medical emergency.
You now have the answer to the question, "What is phimosis and paraphimosis?" Should you experience either of these conditions, you also have suggested remedies.
Content Provided by Spot55.com