Our Ladies of the Antiques – Roadshow, that is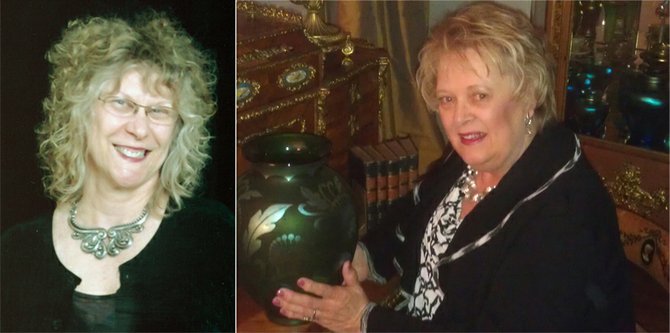 Fans of Antiques Roadshow will have likely seen and admired two Northwest women – Kathleen Bailey and Rhinestone Rosie (also known as Rosalie Sayyah) – who are regular appraisers on the show. Just who are they and how did they get involved with PBS's highest-rated series? Read on to discover the answers! By the way, now in its 16th season, the Antiques Roadshow is coming to Seattle on August 18. If you have a treasure and wonder if it will allow you to retire in style, you may be able to find out by applying for free tickets (apply by April 16 – info at www.pbs.org/wgbh/roadshow/index.html).
Rhinestone Rosie – Show specialty: Costume & Estate Jewelry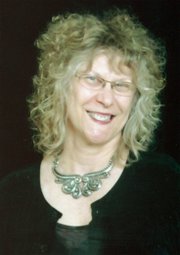 Rosie Sayyah was raised in Florida where her parents ran a used furniture and clothing store. "My mother reupholstered furniture and would sometimes find jewelry there," says Rosie, who pursued a 10-year career in advertising and television production, but returned to her roots after resigning from KOMO-TV.
"I started by redesigning vintage clothing for a friend's store," she says. With a baby daughter in tow, Rosie switched from clothing repair to costume jewelry repair and restoration. "Jewelry is easier to carry!" She soon gained a national following because what she does is so unusual. "Most jewelers will not touch costume jewelry," she explains.
Her shop, Rhinestone Rosie, has sat proudly atop Seattle's Queen Anne Hill for nearly 30 years. That daughter she used to tow around works there too. In addition to providing full-service costume jewelry repair, Rhinestone Rosie stocks thousands of pieces of mostly vintage and costume antique jewelry for sale. Daughter Lucia is a goldsmith and offers custom design services.
How did Rosie get involved with Antiques Roadshow? "Back when they first started, I saw a flyer advertising the show. It was being tested out that first season in Seattle. Some of my colleagues told me I should have been there because a lot of costume jewelry came in," says Rosie. "So I called the producer and told him that I could add an element to the show." The show agreed, and she has been with them ever since.
What's it like to work on the Antiques Roadshow? "It's like a big family summer camp," says Rosie. "It's amazing that I can sit and talk to appraisers from around the country. It's a lot of fun, but a lot of work, too," she adds. "We often work from 7:30am to 7:30pm."
Viewers may be unaware of the fact that the appraisers are not paid to appear on the show. "They do serve us lunch!" exclaims Rosie. Appraisers pay for their own transportation and hotel accommodations. But the experience and exposure is worth it. "It is a wonderful experience."
Rosie says that the most exciting thing for her is when someone brings in a box of costume jewelry to her shop. "They often have no idea what's there and I get to sort through it. One time a senior brought in a box that had a 3 carat yellow diamond set in platinum. It was a thrill for me to 'rescue' it for her," says Rosie. "It's always wonderful to educate people about their pieces. Whether on the show or in my shop, I love the face-to-face contact with people."