Insurance broker launches pizza parlor policy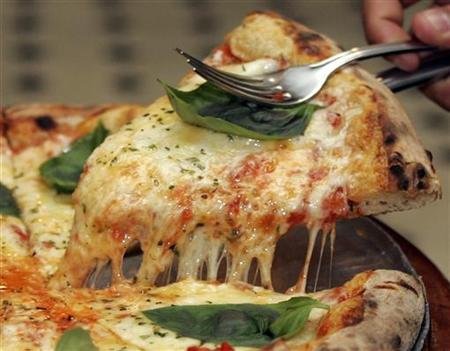 (Reuters) - In the specialized world of insurance, this one takes the cake -- or perhaps the pie -- a new policy called "SLICE" specifically designed to protect the owners of pizza parlors.
California insurance brokerage EPIC Programs Group said late Wednesday the "Safety, Loss Control, Insurance, Coverage, Expertise" program would address liabilities pizza parlor owners face from their delivery drivers.
The program, available in 40 states, includes mandatory driver training and other risk control measures. EPIC said the program was being underwritten by an unnamed insurer that specializes in auto coverage.
As unusual as it may seem, "pizza business insurance" is actually an important line of coverage in the food service industry.
Some of the world's best-known insurers and insurance brokers, including Willis Group, Progressive and Allianz SE's Fireman's Fund, offer specialized pizza programs.
According to industry websites, delivery drivers' own insurance policies usually will not cover them when they are delivering food on their employers' behalf, leading pizzerias and other restaurants that employ drivers to take out excess coverage on them.
(Reporting by Ben Berkowitz, editing by Maureen Bavdek)