Trust fund request made for Michael Jackson beneficiaries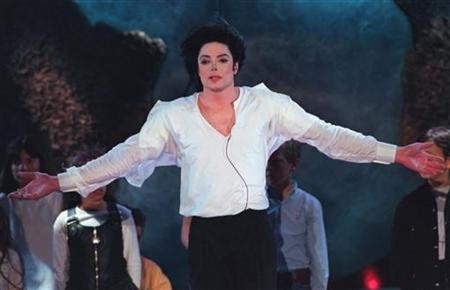 LOS ANGELES (Reuters) - The executors of Michael Jackson's estate asked a judge on Tuesday to allow them to put aside $30 million in a trust fund for the late singer's mother and three children, who are the designated beneficiaries.
The executors, attorney John Branca and music executive John McClain, also requested permission from Los Angeles Superior Court Judge Mitchell Beckloff, who is overseeing matters related to the Jackson estate, to sell the longtime Jackson family compound in the Los Angeles suburb of Encino.
A petition from attorneys for the executors said that Katherine Jackson, the late "Thriller" singer's mother, wishes to "sell the Hayvenhurst property (in Encino) and purchase another residence as a replacement."
A court hearing in the case is set for September 28.
The executors for the Jackson estate have reported that it has generated more than $310 million in gross revenue through the end of last year from album sales, merchandising and other products.
When Jackson died, he had debts of more than $400 million, and his estate administrators said earlier this year that they had used $159 million to pay down those debts.
Jackson designated Katherine Jackson, 81, and his three children, Prince, 14, Paris, 13, and Blanket, 9, as the beneficiaries of his estate.
The singer died at age 50 on June 25, 2009, from what authorities describe as an overdose of the anesthetic propofol and other drugs. The singer's physician at the time, Dr. Conrad Murray, has been charged with involuntary manslaughter in Jackson's death and has pleaded not guilty.
(Reporting by Alex Dobuzinskis: Editing by Cynthia Johnston)
Editor's Picks
For Michelle Yeoh, "The Lady" is role of lifetime

For Michelle Yeoh, "The Lady" is role of lifetime