Boomers to trump youth in fashion influence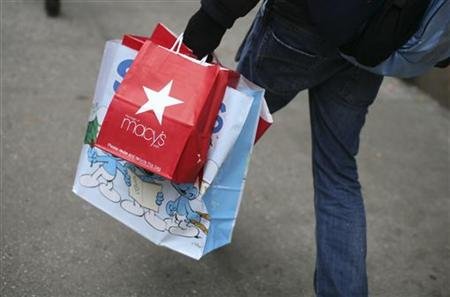 By Michelle Nichols
NEW YORK (Reuters) - Amid fears the United States could slip back into recession, fashion designers should focus less on youth and create styles that tap the strong economic power of the baby-boom generation, industry experts say.
Instead of designing for young buyers and adjusting those styles to sell to older generations, experts say designers should put baby boomers first -- those born between 1946 and 1964, who now make up almost a quarter of the U.S. population.
There are already signs of such a shift, fashion insiders said.
"The whole youth culture is becoming a niche market," said David Wolfe, creative director of The Doneger Group, which forecasts fashion trends. "The boomers are regaining fashion economic control."
"(Designers) are just starting to wake up. It's such a difficult quantum leap for most companies who, since the 60s, have felt that the youth market is setting all the trends," he said. "Many of the trends that are being set are not applicable to an older person's lifestyle."
Almost 100 designers are showing their collections for spring/summer 2012 at New York Fashion Week, which started on Thursday, and dozens more are showing at other venues around the city to coincide with the semi-annual event.
On Thursday, designer Tadashi Shoji showed several evening dresses with sleeves -- something department stores and consumers have been craving because women of a certain age do not want to bare their arms, said Wolfe.
Gregg Andrews, a fashion director at department store Nordstrom, said recent fashion trends that were "bare and sexy" had left fashion-conscious baby boomers frustrated.
"The baby boomers were like 'OK what am I supposed to wear? Hello? I'm the one with all the money, yet you're showing all these clothes that I can't wear,'" said Andrews, adding he hoped to see trends with wide appeal at New York Fashion Week.
TRIPLE-DUTY CLOTHES
The recession and economic turmoil of the past few years has also generally produced consumers who are more picky when it comes to quality and value. But they have not deserted their favorite brands -- they have just been buying less.
When the economy was at its roughest, women were not buying as robustly as before, said Neiman Marcus Fashion Director Ken Downing.
"She wasn't running to a lesser brand, she was just buying less of it. She was being more discriminating with her dollars," he said. "The days of fancy price tags for no reason don't exist."
As a result, fashions directors from top U.S. department stores expect to see a trend toward separates that can be mixed and matched on the runways at New York Fashion week.
"They don't want something that can only go to one party or one night out and never be worn again. They want things that do double and triple duty in their wardrobe," said Nordstrom's Andrews.
NO SPENDING EMBARRASSMENT
While the economic recovery is wavering and consumer confidence wallows at a two year low, people are still buying. High-end department stores are showing the largest sales gains, and U.S. retail sales in July posting their biggest sales increase in four months.
But Saks Chief Executive Steve Sadove told investors last month that stock market volatility was forcing his chain to be cautious in how much inventory it plans to carry for the upcoming holiday season.
Consumer spending in the United States accounts for 70 percent of the U.S. economy.
"Women are still shopping, they're buying, but they are thinking about their purchases carefully and so they expect quality and versatility in the garments that they are buying and they expect real value," said Saks Fifth Avenue Senior Fashion Director Colleen Sherin.
Although luxury chains have reported strong sales gains, August sales results show that chains catering to lower-income shoppers -- such as JC Penney Co Inc and Kohl's Inc -- have yet to resort to bargains to lure shoppers.
"If you are very, very wealthy and you took a hit, you are still doing better than most of us," said Elle magazine Fashion News Director Anne Slowey. "They are still spending their money -- they are just not as embarrassed about it as they were say in 2008 when people were losing their homes."
(Additional reporting by Phil Wahba; Editing by Mark Egan and Peter Cooney)