Hollywood films take on serious edge for fall
Sep 1, 2011, 4 p.m.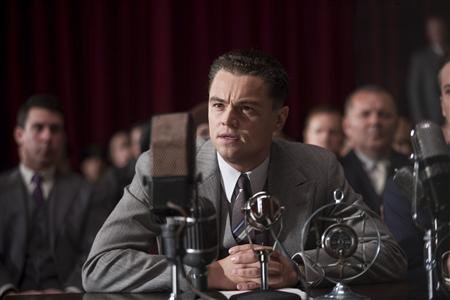 By Zorianna Kit
LOS ANGELES (Reuters) - After a summer filled with superheroes, apes running amok and trash-talking comedians, Hollywood's upcoming fall movies focus less on effects-filled blockbusters and more on performance-driven films.
With kids back at school, summer's youth-oriented comic book flicks give way to more serious dramas as some of the world's top filmmakers jockey for position in the annual awards season that culminates with February's Oscars.
"Fall is the time where popcorn movie stars get to stretch their muscles a little bit and do things that are creatively rewarding," said Dave Karger of Entertainment Weekly magazine.
Starting September 9, director Steven Soderbergh explores panic in "Contagion," a thriller about a virus outbreak that kills millions -- some of whom may be among his all-star cast including Matt Damon, Gwyneth Paltrow, Kate Winslet, Jude Law and Laurence Fishburne.
"The virus doesn't speak and it doesn't have a brain, but this thing is alive and it wants to stay alive and propagate," Soderbergh told Reuters of the plague -- which is arguably the real star -- in "Contagion."
On September 30, box office comedy star Seth Rogen headlines independently-made cancer film "50/50," while Daniel "James Bond" Craig dons the role of a married father who unknowingly moves his family into a home that was once the scene of grisly murders in director Jim Sheridan's thriller "Dream House."
Not to be outdone, "Captain America" star Chris Evans plays a heroin addicted attorney in "Puncture" (September 23) and Johnny Depp takes a break from his "Pirates of the Caribbean" movies to star as a down and out newspaperman in Puerto Rico in "The Rum Diary," based on the Hunter S. Thompson novel (October 28).
SPORTS, HORROR AND OSCARS
Sports-related films also figure prominently in the fall lineup. On September 9, mixed martial arts -- a sport which is rapidly gaining mainstream popularity -- sees its traditional cage fighting taken to a new level in "Warrior" as two estranged brothers (Tom Hardy and Joel Edgerton) are pitted against the other.
Brad Pitt stars as the Oakland A's general manager who revives his baseball team by using computer-generated math analysis in "Moneyball" (September 23).
Hugh Jackman portrays a father who, with his son, restores a robot and enters the world of remote-controlled boxing in "Real Steel" (October 7). And if auto racing is your thing, Ryan Gosling plays a Hollywood stuntdriver who moonlights as getaway driver in "Drive" (September 16).
With Halloween nearing, October is ripe with horror, from edge-of-your seat thrillers to campy fright films. Antonio Banderas is a demented plastic surgeon in Pedro Almodovar's "The Skin I Live In" (October 14), two cops probe a series of murders in "Texas Killing Fields" (October 7), John Carpenter's "The Thing" gets a prequel (October 14), and ghostly footage is again captured in "Paranormal Activity 3" (October 21).
While the late fall traditionally features a glut of Oscar contenders, some films are getting an early jump on the competition. On October 7, Academy Award winner George Clooney stars in, directs and produces the political drama "The Ides of March," co-staring perennial Oscar favorites Ryan Gosling, Philip Seymour Hoffman and Paul Giamatti.
Editor's Picks
"Dolphin Tale" leaps to top of movie box office

Schwarzenegger to write "unbelievably true" memoir

"The Help" shines again at top of box office

Tony Bennett apologizes for 9/11 comments