Monthly check-up: A round-up of news in the medical industry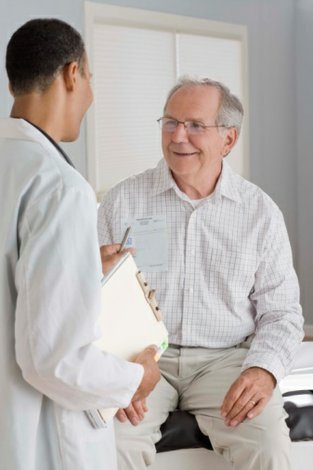 Cardiac rehab may help stroke victims, too.
A new study published in Stroke: Journal of the American Heart Association, found that cardiac rehabilitation, traditionally used after heart attacks to prevent future heart problems, may also be effective for helping mild stroke victims reduce their risk of a future stroke. Cardiac rehabilitation is a lifestyle management program that includes exercise, nutrition counseling, stress management, smoking cessation and preventive prescription medication. Never had a stroke? You can still lower your risk by following a similar, balanced lifestyle.
Skip the saw palmetto.
Sorry men, but a new study found that saw palmetto supplements do not relieve urinary problems associated with an enlarged prostate. The study, published in the Journal of the American Medical Association, tracked 369 men aged 45 and older. Even tripling the standard dose of daily saw palmetto supplements (from 320mg to 960mg) made no difference when it came to relieving urinary tract symptoms over the placebo group.
An apple a day keeps the doctor away.
A Dutch study of 20,000 adults found that eating white-fleshed fruit daily, such as an apple or pear, is associated with a lower risk of stroke. Previous studies had confirmed the link between a lower stroke risk and eating dark fruits and vegetables (like spinach, mangos, carrots and berries). The Netherlands study followed 20,000 adults between the ages of 20 and 65 for ten years. Participants who ate one medium apple each day (171 grams of white produce) had a 52% lower risk for stroke than those who consumed less than 78 grams of white fruit.
Exercise may protect against Alzheimer's.
A new study published in the Journal of Applied Physiology found that regular exercise not only enhances the growth of new brain cells, but it also boosts the functioning of existing cells. Just as exercise tones and strengthens muscles, so too does exercise strengthen the mitochondria, the "powerhouse" of each brain cell. Existing research suggest that mitochondria deficits may be responsible for the development of neurodegenerative diseases like Alzheimer's. Just one more reason to get active each day!