Gardening in style - the latest in garden fashion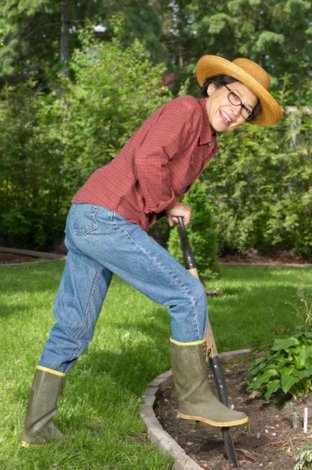 Gardening in style: The latest in garden fashion
Just because gardening makes you dirty does not mean it has to make you frumpy. The latest in garden fashion falls right into line with the same trends out on the street—or even in designer showrooms. The big difference with gardening gear, however, is you do not have to spend designer prices and you do not have to worry if it gets wet, worn or covered in mud.
Durable fabrics lessen the risk of wearing out your gear. Tough yet lightweight canvas pants and jackets keep you comfortable and covered, while rubber clogs, booties, and boots are still in style. You might even get extra mileage out of your cotton tees, as vintage is once again in. A gardening hat is also a must, as are a pair of protective gloves and sunglasses.
Forget the usual gear in the usual bland tones, however. Bright colors and bold patterns are the rage, with graphic designs, spunky stripes, and neon as the hottest things on the fashion scene. Gardening gear is a natural for such hues and patterns, especially with so many funky options in clogs, hats, gloves, and boots you can pair with whatever else you wear.
The latest trend of mixing patterns and wearing layers also seems designed to accommodate gardening. The key to mixing patterns is to stay within the same color family, such as all purples and red hues or all greens and yellows. Otherwise, anything goes. And don't be afraid to go bright red.
Content Provided by Spot55.com