Healthy Holiday Baking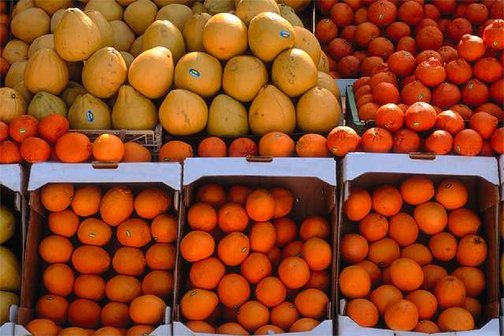 The holiday season is a time to celebrate with family and friends. Unfortunately, for many it also becomes a time for overeating and weight gain.
According to the National Institutes of Health, holiday eating can result in an extra pound or two every year, which really can add up over a lifetime. But the holidays don't have to result in weight gain if we focus on a healthy balance of food, activity and fun through the holiday season.
Traditions that define most family celebrations include food, drink and sweets. If keeping your waistline in check has become a goal, indulging your sweet tooth without drowning in calories is possible. In fact, you can cook like a pro and please even the most discriminating family member or guest by using seasonal and fresh ingredients, minimizing butter, reducing sugar, upgrading recipes with fiber-rich whole-grain flour, and using nuts creatively for added crunch and healthy fat.
Here are some tips for making favorite recipes healthier:
• Cut the sugar. When making pumpkin pie or eggnog, reduce the amount of sugar by half and enhance "sweetness" by adding a bit more vanilla, nutmeg or cinnamon. Try crustless pumpkin pie, or add whole-grain flour to your pie shell recipe. If recipes call for sugary toppings like frosting, jams and syrup, use fresh fruit instead.
• Trim the fat and calories. In baked goods you can cut the fat by about half and replace it with unsweetened applesauce, prune puree or mashed banana. Instead of full-fat condensed milk, use condensed skim milk in pumpkin pie and eggnog. For gravy, heat low-sodium broth (or drippings with the fat removed); mix flour into cold skim milk and pour slowly into broth. Stir until thickened and season to your liking.
• Add healthy fiber. Upgrade your baked goods by switching to whole-grain flour, such as whole-wheat pastry flour or spelt flour. Buckwheat flour makes delicious muffins and quick breads, and millet flour's light yellow color and sweet flavor works well in cakes, quick breads and muffins. If gluten is an issue for you or someone you love, try brown rice flour. Its subtle flavor makes an ideal base for cakes, bread, muffins and desserts. To make a more nutrient-dense baked good, substitute half of the brown rice flour with buckwheat, quinoa or amaranth flour.
It's important to remember that denying yourself all of your holiday favorites can set you up for feelings of deprivation and lead to overeating. Instead, try to make wise dessert choices: Have a smaller portion and savor every mouthful; and when you have choices, opt for desserts that are lower in fat and sugar. For example, if faced with a plate of cookies, choose sugar or gingerbread cookies over higher-calorie shortbread cookies.
Such wise dessert choices can help ease the challenge of holiday overindulgence, and put treats in their proper place: fondly remembered annual favorites, providing satisfaction and anchoring us to our family traditions.
Keep desserts simple and fresh, using techniques like broiling to caramelize sugar-dusted fruits. Sophisticated, high-end restaurants serve simple, elegant finishes to meals. Enjoy this holiday recipe (see page 6) with tart cranberries, seasonal citrus and a lovely cashew crème topping to end an elegant dinner.