Call of the Wild:The Passionate, Artistic Vision of Art Wolfe
Nov 30, 2011, 6:09 p.m.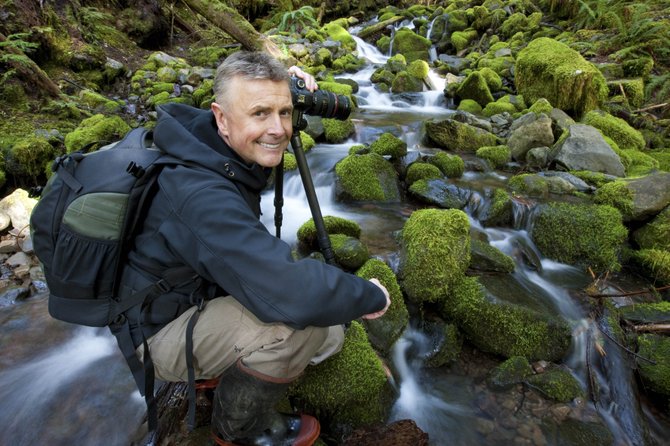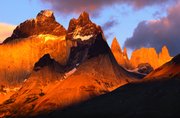 "I grew up in suburban West Seattle during the 50s and 60s, near a very large wooded ravine (now Fauntleroy Park)," says internationally-acclaimed nature photographer Art Wolfe.
"I spent much of my childhood in that ravine learning about nature. By the age of seven," he adds, "I had a little field guide bird book, a mammal book, and a plant book. I memorized and could identify virtually anything that was in that forest."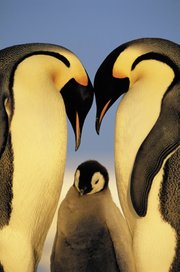 Since those early days exploring the wilds of West Seattle, Art Wolfe has spent much of his life exploring and documenting the wild throughout the world. He travels nearly nine months of the year in pursuit of his art and has worked on every continent on earth.
"I take pride in the fact that I am able to bring the environment and the world's cultures into other people's lives," says Art. "If people get out into nature, they quickly learn to love it and want to protect it."
Accolades for his photographs are about as vast as the canvasses they paint. Hailed by William Conway, former president of the Wildlife Conservation Society, as "the most prolific and sensitive recorder of a rapidly vanishing natural world," Art has taken an estimated two million images in his lifetime and has released over sixty books, including many award-winning volumes. He is also the recipient of numerous prestigious awards from a wide variety of photographic and conservation organizations.
And perhaps you've caught a taste of his far-flung adventures, along with his iconic images, in the public television series Art Wolfe's Travels to the Edge.
Despite all this, Art's foray into the world of professional photography was a bit of a happy accident. He wanted to be a painter. Artistic talent runs in his family (both parents were commercial artists) and he majored in Fine Arts and Art Education at the University of Washington. Had he been able to land a job as a high school art teacher, would he have pursued his hobby in photography with such vigor? "By that time I had already begun getting fully indoctrinated into the world of photography," Art recalls. "I learned to take pictures from the many hikes and climbs that I did on the weekends while I was going to college."
Still, his double degrees have stood him in good stead and his unique approach to nature photography is based on his training in the arts and his love of the environment. His goal is to win support for conservation issues by "focusing on what's beautiful on the Earth."
"He's just a good, good, good, guy," says colleague Ed Marquand, creative director of Marquand Books in Seattle and co-founder of Mighty Tieton, an incubator for artisan businesses based near Yakima (marquand.com; www.mightytieton.com). "We've worked together on a couple of book projects. I think we were friends from the moment we met."
Ed describes Art as very intense but also very funny. "He is truly a global artist and feels comfortable in any part of the world, in any setting. But comfort is not an issue for him. When you hear him talk about the stench of the walruses and penguins so strong it would kill a horse, and yet he stays for days and days waiting for the right light… You get a sense of how dedicated he is to what he is trying to achieve."