What is eco-travel and how can I participate?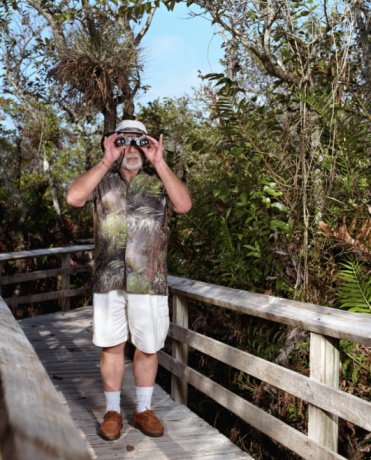 Eco-travel is environmentally and socio-culturally responsible travel that benefits the welfare of the locals. It causes minimal damage to the environment by limiting use of fossil fuel and providing environmentally-friendly accommodations; respecting cultures and economies by involving local communities at an organizational level; helping educate people about the environment; and donating part of their revenues to conservation. Though many travel agencies are labeling their trips as "eco-travel" to make them commercially attractive in the current cultural mood, only a select few travel organizations truly provide vacations that meet all requirements for eco-travel.
The easiest way to participate in eco-travel is to either ask your travel agent if she knows any eco-travel organizations that cater to the destination you'd like to visit, or do your research online. A search on a popular travel site like Orbitz will reveal a section dedicated to eco-travel. And don't forget Concierge where you can do a search for eco-travel ideas to find the latest offerings.
One of the best eco-travel organizations out there is Manaca, which strives to encourage travelers to become "global stewards." It selects all accommodations and tour operators carefully to ensure it complies with Manaca's eco-tourism requirements.
Go to Manaca's website and you'll see a number of destinations on the world map, including Ecuador and the Galapagos Islands, Spain, and China. Click on one that you're interested in and you'll get a list of available vacations. Each one lists a day-by-day itinerary, key attractions, the price and what's included in the price, what isn't included, and the difficulty level. You'll also see an RTP icon, which means that the local tour operator at the destination has signed Manaca's "Responsible Tourism Pledge." For more information or to make reservations, you can call Manaca or use their contact form on the website.
Content Provided by Spot55.com