From power suits to passionate pursuits: Starting a creative second career
November 14, 2011 at 8:52 a.m. | Updated November 14, 2011 at 8:52 a.m.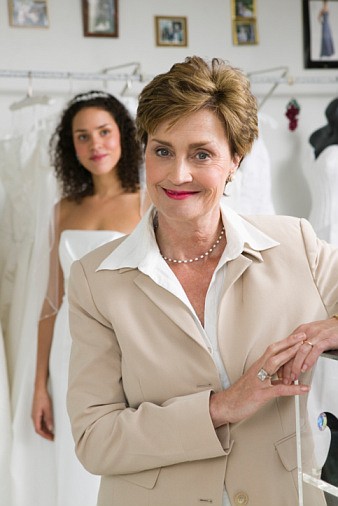 ---
When Encore Careers ran a contest asking for six words that describe one's attitude toward retirement, one of the top ten winners provided the phrase "From Power Suits to Passionate Pursuits." It's clever and evocative; it suggests someone who has left the corporate world and moved enthusiastically into an exciting second career. It might involve being of service to others, turning a hobby into a paying job or, as many do, becoming a self-employed consultant, ready to leverage expertise that has been built over a 40-year career. Retirees today are seeking a second career in which they are in charge, whether through a part-time gig or while doing work with meaningful social value.
However, retirement for the Boomer generation is a bit different than it was when a person worked at a single company for decades, finally leaving with a gold watch and a pension. In fact, the Department of Labor reports that a typical boomer held 11 jobs between age 18 and 44. (The report doesn't cover the 44-65 age group).
That diverse experience gives today's retirees a broader base from which to pull--deeper knowledge, a more extensive background and perhaps even greater wisdom. Does that life experience help set a direction for a retirement career?
Begin by assessing your preferences.
What do you find fascinating? About what do you feel enthusiastic? Do you have an "obsession" for building websites, caring for or working with others, sewing, woodworking, cooking, horticulture?
Take some time to reconnect with those interests and with yourself. You may find that you took jobs early in your career because they met your income goals, not because they inspired you or met your personal interests. Don't overlook what might be a decades-old favorite pastime.
Build an action plan.
It's fine to think about turning a hobby into a job that actually produces income, or to reinvent yourself into a new career, but vague ideas don't translate to real work. Build an action plan that makes your new career real. For example:
Connect and network with other people in your marketplace. To find networking organizations, do an Internet search for "business networking in [your city]." Business Networks International (BNI), for example, has chapters across the country and specializes in providing sales leads that can become customers. Churches often sponsor job networking events, some meeting weekly. Consider part-time, temporary or project-based contract work. It is usually easier to get started part-time than by seeking a full-time position. Sign up with temporary work agencies in your area. Kelly Services, Spherion and Randstadt are the big three temp agencies that usually have exclusive contracts with major employers in the area.
If you choose to start a home or online business, do your homework. Many who take the entrepreneurial path find they must work longer hours than ever before. Further, building awareness of your product or service among potential clients can be costly, leading to lower profits and income than you might expect.
Content Provided by Spot60.com