Things you didn't know you could do on a smartphone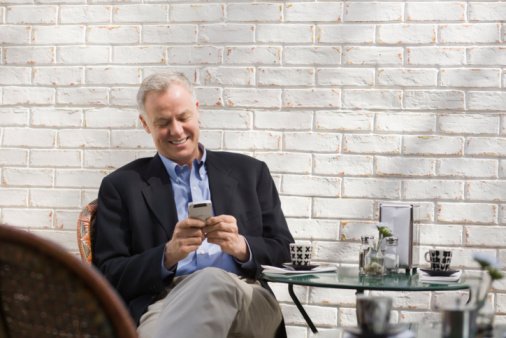 Sure, you might know that your phone is called a "smartphone," but do you know how smart it really is? Today's smartphones are so advanced that some phone owners jokingly say that "My phone might be smarter than me!" Actually, you can use some smartphone tips and tricks to really get the most from your phone -- without letting your smartphone outsmart you!
Phone Tricks You Never Knew
Your phone may be capable of some pretty amazing phone tricks that you never even knew about. Did you know that you can use the Evernote for iPhone app to record voice notes to yourself (what a great memory jogging aid!) which you can then access from your computer, iPhone, or any Web connected device later?
The Starbucks for iPhone app allows you to pay for your coffee before you even arrive at Starbucks. Just scan your credit card or gift card into the app, which pays for your coffee and will ensure it's ready and waiting when you arrive.
One of the best smartphone tips and tricks is one that actually helps you be healthier: The Heart Fitness app for the iPhone can actually measure your pulse rate via the iPhone's camera. Simply apply your index finger lightly to the iPhone screen when the app prompts you and wait during the 30 seconds it takes to evaluate your heart rate. After that, you'll get a heart fitness report on-screen.
You can use your Android phone as a remote control when you download the Android VLC Remote Control. You can use the phone to control any VLC media player. For example, pausing tv, playing music, or viewing playlists. And yes, it even still receives phone calls when they come through!
If you're a reader, you probably already know about Amazon's Kindle. But, did you know you can get a Kindle app for free on your iPhone, Blackberry, or Android smartphone? Simply download the app from Amazon's Kindle store and you can be reading on your smartphone in seconds.
Content Provided by Spot55.com