Considering Wheelchair Accessibility on Cruise Vacations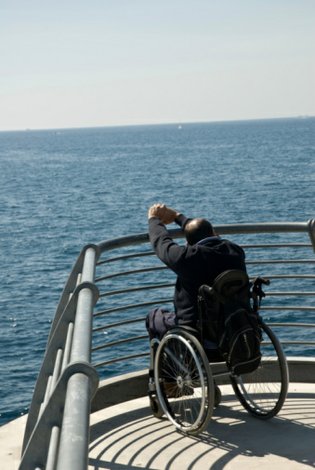 Modern Cruise Ships Improve Wheelchair Accessibility
Planning a cruise vacation takes time and care. Most newer cruise vessels include selected handicapped cabins with wheelchair accessibility. However, the extent of the applied adjustments may not be fully adequate to your requirements.
Handicapped travelers expect to find grab bars, elevated toilets, ramped bathrooms, roll-in showers, and wider doors to the bathroom and the cabin. On some ships, the public rooms are also equipped for wheelchair accessibility. However, ship corridors are typically very narrow, and sometimes unmarked as to their suitability for handicap navigation. In some cases, even fire exits are not adequately identified.
Many cruise vacations lead to disappointment for the handicapped voyager. You must make certain to ask comprehensive questions. Leave nothing to guess work. Paying extra for a cabin that accommodates wheelchair access is one thing. Paying extra for a service that sadly lacks fulfillment can lead to extended levels of frustration and fatigue.
Shore excursions can also be a major complication. Few cruise vacations include accessible tours. Advanced plans that include rental of a wheelchair accessible van may prevent a number of frustrating problems.
Avoid False Wheelchair Accessibility Claims
Cruise lines sometimes take great liberties with their definition of wheelchair accessibility. The following resources will help you avoid false accessibility claims:
Informed choices ensure that your cruise vacation is not hampered by unforeseen wheelchair complications. Cruise lines are regulated by the handicap rules prevalent within their homeport nation. Look up the laws that govern the cruise vessels.
Content Provided by Spot55.com
Editor's Picks