Life Gets Better
The Unexpected Pleasures of Growing Older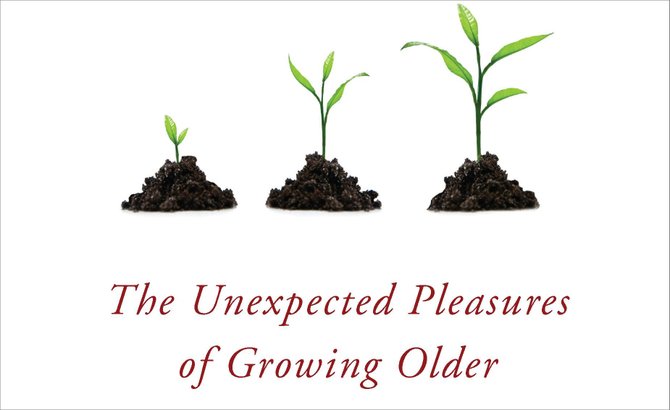 "For age is opportunity no less than youth itself, though in another dress, and as the evening twilight fades away, the sky is filled with stars, invisible by day." --Henry Wadsworth Longfellow
In our culture, getting older is often seen as something to fear and avoid. According to an inspiring new book, growing older offers the path to a wonderful kind of contentment, freedom and courage.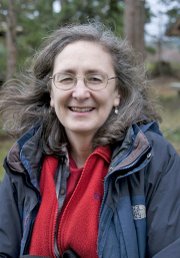 In her latest book, Life Gets Better: The Unexpected Pleasures of Growing Older, Seattle author Wendy Lustbader dares to defy the belief that later life is something to dread. In fact, the author believes the best years of our lives come in the second half – once we have figured out how to live on our own terms.
"I decided to write a book confronting the pervasive stereotypes about youth and what it means to get older," says Lustbader. "Our society's attitudes are backward – youth is weighed down by the tumult of figuring out how to live; getting older is not a story of dwindling but rather of discovery and growth."
Drawing on her decades as a social worker with elders and their families, Lustbader makes the case that, as we get older, we become more and more ourselves.
"I have spent lots of time with people confronting some of the hardest predicaments in life: illness, disability, taking care of a dying spouse or partner, facing their own dying." And yet, she has also witnessed the ways that people make life-changing discoveries during these rough times. "Unexpected rewards often accrue as we find out what our capacities are and the quality of the relationships that surround us." She adds, "In many ways, the physical dimension of life becomes less important as the soul enlarges."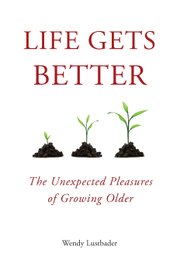 Lustbader recalls experiences from her young professional life. "I was astonished by the elders with whom I began to spend most of my professional time – how vivacious so many of them were, once I looked beyond my negative bias."
She notes that in growing older, "We gain the confidence to say what we think and do what we want, without fearing the judgment of others. We become more grateful for all that is good in our lives, and we develop closer bonds with our loved ones. The longer we live, the faster we recognize and dispense with the trivial, and begin to focus on what really matters."
She acknowledges the paradox of those who remain over-focused on their physical appearance, especially in the desire to appear as if they are still young. "[They} only end up making themselves miserable," says Lustbader. "In contrast, by accepting our aging and letting its lessons broaden us internally, we become calmer in the face of the body's inevitable deterioration. Becoming less attached to our outer appearance is so liberating."
As one woman in the book says, "I'll take the body, but I wouldn't want the life." Lustbader couldn't agree more. "As I've gotten older myself, I have seen the many ways my own life has gotten better. I would never want to be in my twenties again."
Wendy Lustbader contends that it's not that we'll never face obstacles and difficulties in our lives—rather, each obstacle we face shapes our perspective and helps us become the best possible version of ourselves. Life may not get easier over time, but it does get better, in every way that matters.
Her advice to readers of all ages: "Be patient with yourself and take heart. Stay open and curious, and realize that the best is yet to come."
Wendy Lustbader, MSW, is an author, social worker, and professor, who works with older people, their families and caregivers. In addition to "Life Gets Better," she also wrote "Taking Care of Aging Family Members" (with Nancy R. Hooyman), "Counting on Kindness" and "What's Worth Knowing." She lectures nationally on subjects related to aging.
Wendy Lustbader will read from her new book, Life Gets Better: The Unexpected Pleasures of Growing Older on Saturday, September 10 at 2pm, Elliott Bay Book Company, located at 1521 Tenth Avenue in Seattle's Capitol Hill neighborhood. For information, call Elliott Bay at 206-624-6600.