Celebrate the Arts
Best Bets for the 2011-2010 Season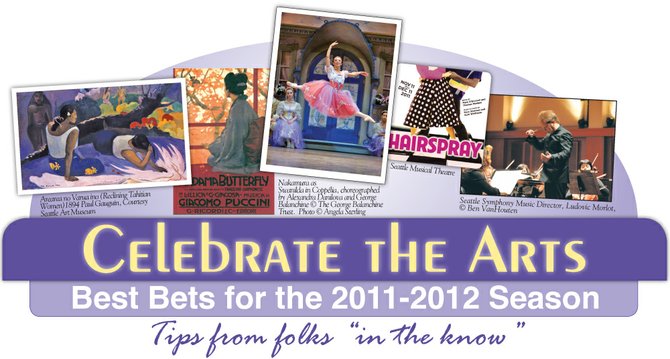 Music
Bryan Lowe, Program Director for KING FM 98.1, provided these recommendations for upcoming musical performances:
Give Yourself the Gift of Great Music!
It's time to celebrate the beauty that is the NW arts scene! There are literally hundreds of concerts, with ticket prices from high to low, featuring great classical music in the area, including some truly "don't miss" concerts!
This coming season marks the debut of Ludovic Morlot as Music Director of the Seattle Symphony. There's certainly something for everybody, from SSO Pops conductor Marvin Hamlisch, to concerts celebrating Sci-fi, to our local classical superstar Joshua Roman. There's a new project called Sonic Evolution, an innovative concert concept that celebrates the past and future of Seattle's music scene. Audiences will hear up-and-coming Seattle band Hey Marseilles, plus new symphonic works by emerging American and international composers inspired by Seattle music legends including Jimi Hendrix, Quincy Jones and Nirvana. 98.1 Classical KING FM broadcasts thirteen Seattle Symphony concerts on the radio every year.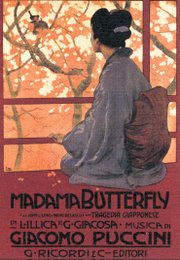 It's a big year for the Seattle Opera as well, with a season filled with opera favorites. I just about have to give up on choosing one opera here… just buy season tickets! Don't miss their production of Carmen by Bizet. Great tunes, great sets, great story. The romantic tear-jerker Madama Butterfly is another must see opera for new attendees as well as long time fans. As Seattle Opera General Director Speight Jenkins says, "It's going to be a great show, don't miss it!" Really, don't! By the way, you can hear live broadcasts of every Seattle Opera production on 98.1 KING FM and on our new KING FM Seattle Opera Channel, bringing you opera 24/7 online at KING.org.
I've had to leave out quite a few great concerts for lack of space, but let's focus on classical music favorites for Christmas, as this is a time of year when KING FM has more listeners than ever. Classical Christmas music is glorious. Pacific NW Ballet does the Nutcracker, a seasonal don't miss favorite. (They are also doing another family favorite this year... Delibe's Coppélia.) We've enjoyed the ballet so much we broadcast their concerts live on KING FM, too!
Another Christmas favorite is Handel's Messiah, a must see work at some point in your life. If you want big, be sure to go to the Seattle Symphony performances, but there are many others well worth seeing as well. Seattle Pro Musica, one of my favorite groups, is set to perform A Celtic Christmas. There are some wonderful children's choirs in the area, and the holiday's are the perfect time to hear them, especially the Seattle Girls and Seattle Boys Choirs.
To get a closer look at all of these great groups as well as musical previews of upcoming concerts, tune in to 98.1 Classical KING FM's NW Focus, heard weeknights at 8pm. We also preview concerts on what has to be the world's only on-demand arts resource, our online KING FM Arts Channel On-Demand, at King.org. This channel spotlights artists, art experts and those working behind the scenes in the arts via conversations, interviews, readings, performances, and features covering all fine arts disciplines.