NJ governor to suspend gaming at Atlantic City resorts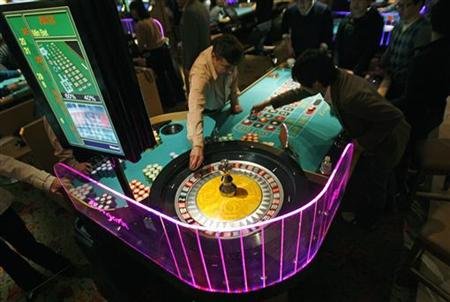 NEW YORK (Reuters) - New Jersey's Atlantic City casinos must suspend gaming as of noon Saturday due to Hurricane Irene, state Governor Chris Christie said on Friday.
Guests at the resorts who are stranded "due to travel logistics problems will be permitted to stay in the hotels," Christie said. "Meanwhile, evacuation of all others able to leave will proceed via local evacuation plans," he added.
Any evacuation brings the risk of possible looting and the Republican governor said that "security, surveillance and maintenance operations and personnel have been ramped up and coordinated," Christie said.
(Reporting by Joan Gralla)