Travel Picks: Top 10 university student destinations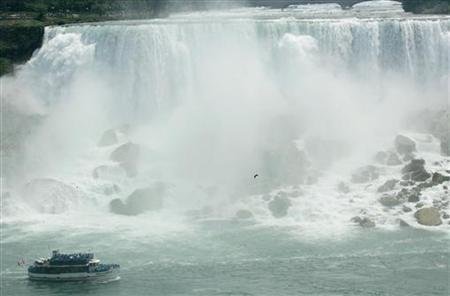 6. Thailand
Make your winter vacation count for something a little extra by volunteering over the break in Thailand. You can experience more than the average visitor and get involved in the religious and cultural life of the Thai people by providing childcare or building houses. For adventure lovers, combination packages are available that fuse volunteerism with outdoor excursions like kayaking, bamboo rafting and elephant riding. And an extra perk: you'll get some sun and heat in the midst of cold winter months.
7. Montreal, Quebec, Canada
If the cold is your thing, then this is just the place for you, because winters here sometimes get a little rough. On the plus side, though, you'll have access to almost 300 clubs and the drinking age is only 18. The second-largest city in Canada is full of culture, history, and - lucky for you - youth hostels. Take advantage of the mountains in the area and hit the slopes. If you're not one for skiing, there are also plenty of places to go ice skating. Brush up on your French before you go - Montreal is the second-largest French-speaking city in the world. It's a bit like going to Paris, but cheaper.
8. Australia
If you're looking to spend the bulk of your summer in one place, but you don't necessarily want that place to be at home, then consider Australia. During your summer vacation, it'll be winter in Australia, so pack accordingly. Explore Australia's mesmerizing beaches, deserts, and outback in the warmer northern territory and take in its wildlife, like kangaroos, koalas and wallabies that live in forests and national parks. To really save, find a hostel in Melbourne to stay, buy groceries, and master Sydney's public transit system.
9. Europe
Who wouldn't love the chance to wander from country to country meeting new people and experiencing new things? Backpacking through Europe is a great way to spend your summer if that's what you're hoping to get out of it. Of course you can visit cities that are popular with college students: Florence, Interlaken and the like. But consider going off the beaten path to cities such as Prague or Budapest. Maybe you'll try them all, because with low-cost airlines, you can fly from one country to the next without breaking the bank. Stay in hostels to get the most out of your experience and have something to write home about.
10. Iceland
June, July and August are fabulous months to visit Iceland because the weather is great - mild and comfortable. Summer is tourist season, so if you're looking for peace and quiet, this may not be for you. Iceland has much to offer, especially if you're the outdoors type. Go ice climbing or glacier hiking, as well as regular hiking - though be warned: that's no easy task in this mountainous terrain. If you want to relax more than anything, Iceland has warm water pools in every town that'll help ease your stress. Make sure you bring an eye-mask; it doesn't actually get dark during the summer in Iceland.
(Edited by Paul Casciato)