Travel Picks: Top 10 university student destinations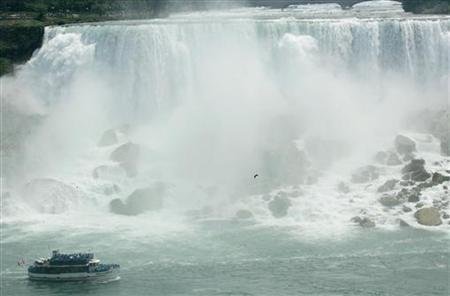 NEW YORK (Reuters) - It's summer holidays and that means university students around the world are working and traveling for adventure and experience. In the spirit of youthful exploration online travel adviser Cheapflights.com (www.cheapflights.com) offers its top 10 year-round list of destinations for scholars on a budget. Reuters has not endorsed this list:
1. Niagara Falls, Ontario, Canada
As a college student, it's important to get your money's worth without spending an arm and a leg. Niagara Falls can satisfy that for cash-strapped youth. Cheap hotels by the Falls abound, and you can move around town easily on foot, as many of the attractions are within walking distance of each other. Pack your stay with visits to the Falls and Marineland Theme Park, where you'll get your fix of seafaring animals like dolphins and killer whales - combined with the thrill of amusement park rides. The drinking age is 19, so a visit to the Fallsview Casino - and Dragonfly Nightclub after - is an absolute must.
2. New River Gorge, West Virginia, United States
New River Gorge cabins are the perfect winter solution for the stressed out and over-extended college student. With all the amenities of a home away from home, you'll be able to relax and regain the strength you need to get through term. Weekend packages at local resorts typically include a deluxe cabin with a hot tub, kitchen, Wi-Fi, ski passes, breakfast, and a canopy tour. The area offers great group rates, so grab some friends and head out for the weekend.
3. San Juan, Puerto Rico
No passport necessary for this trip. Sizzling Puerto Rico offers more for your money and is generally less crowded than your typical spring break destination. You'll understand why it's called the Island of Enchantment after just a day enjoying the island's perfect weather and amazing local food. For college students on a budget, it combines water fun with non-stop nightlife, as well as the opportunity for cheap accommodations and flights. Note before you go: Spanish is Puerto Rico's dominant language, so brush up on your linguistics (otra cerveza, por favor) before you go.
4. Amsterdam, Netherlands
Though this may come as a surprise, you can get to and stay in Amsterdam on a tight budget, and you can get even cheaper rates if you choose to travel with a group. So round up some friends and get going. Sight see with your classmates during the day and party at local bars and clubs at night - a staple of any college student's spring break. There are dozens of cheap and even free tourist attractions in the area that will keep you busy while the sun is up without taking a toll on your wallet: free tours, free afternoon concerts, and countless other free activities.
5. Panama City Beach, Florida, United States
If you're not looking to get away from the crowds of other college kids on spring break then Panama City Beach just might be the place for you. Because it's a popular spring break destination, accommodations are relatively cheap and very easy to find. Go jet skiing, parasailing or swimming with the dolphins to add some flare to your trip. The party never ends at Panama City Beach and - as every college student dreams - you might even run into a few celebrities as you stroll along Florida's shores.