Travel Picks: Top 10 hiking destinations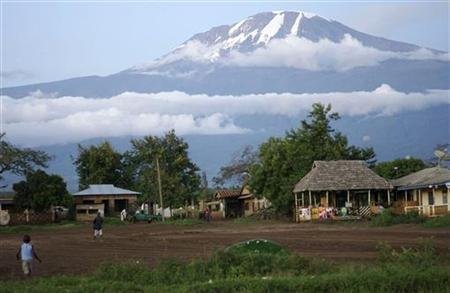 NEW YORK (Reuters Life!) - All tourism involves at least a bit of walking, even if it's just off the plane to a waiting limousine. But for those who want to put walking or hiking at the heart of their holiday fun, online travel adviser Cheapflights (http://www.cheapflights.com) offers its top 10 hiking destinations. Reuters has not endorsed this list:
Appalachian Trail - Springer Mountain, Georgia to Mount Katahdin, Maine, United States
The granddaddy of mammoth hikes, the Appalachian Trail is over 2,150 miles long and passes through 14 states. While fewer than 500 people successfully hike the trail in its entirety each year, as many as 3 million people complete a portion of it. Not only does the Appalachian Trail fulfill a hiker's desire to experience wildlife in its most wholesome state, the trail is a great way to bond with other passionate hikers, and test one's ability to abandon civilization for significant amounts of time.
Camino Frances (El Camino de Santiago) - St. Jean Pied de Port, France to Compostela, Spain
More often than not, hiking entails high trees, rocks, poisonous plants, tents and the daunting task of cooking over a fire. If this sounds more like a nightmare than a vacation, consider the Camino Frances, one of the more popular routes in the famous pilgrimage known as El Camino de Santiago. What was once a popular religious expedition, this 484-mile trek has become a huge attraction for anyone - young, old, athletic, out-of-shape, religious or not - looking for a challenge. Spend your days winding through the quiet towns of France and Spain, and stay at a friendly Pilgrim Hostel, sleep in a comfy bed and enjoy a hot shower.
Pembrokeshire Coast Path - Pembrokeshire Coast National Park, Wales
Along the limestone cliffs, weaving in and out of sandy beaches, lily ponds and fishing villages, is the 186-mile-long Pembrokeshire Coast Path. While not considered particularly strenuous, the several trails that make up the entire path are as short as nine miles and as long as 16 miles. Along the path, travelers can witness incredible historical sites such as 2,000-year-old forts, burial grounds from 400 A.D. and a medieval castle, or two. Bed-and-breakfasts are abundant; however campsites and hotels are available as well. Year-round buses cruise the coast picking up hikers as they choose the trails most fitting to their needs. And the Pembrokeshire Path is no stranger to wildlife; grey seals, puffins, foxes and hundreds of other species can all be spotted along the way.
Mount Kilimanjaro - Tanzania
At 19,336 feet, Mount Kilimanjaro is the highest point in Africa, and has become an increasingly popular hiking destination for travelers. Those who embark upon this journey travel through five different climate zones over a period of six to eight days, depending on the route and the operating company. Due to its rising reputation as a hotspot for adventure tourists, all hikers must travel with a guide, which can make for a costly trip, but ensures a safe arrival and an experienced person to navigate between the three volcanoes and turquoise ice fields. Porters are available to carry belongings and setup campsites for those looking for extra assistance along the way.