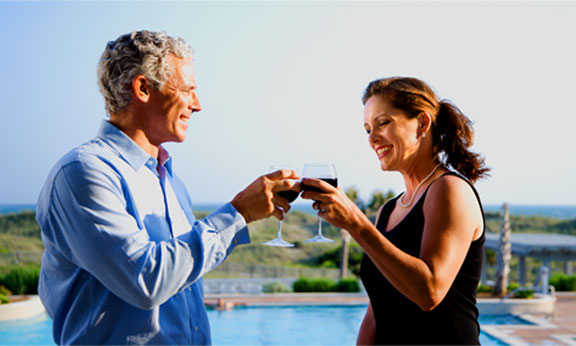 Northwest Prime Time is the largest monthly newspaper in the Puget Sound region celebrating an active and healthy lifestyle for people over 50.
Please call 206-824-8600 for ad sizes and rates, or email chris@northwestprimetime.com
Nationally recognized and proud recipient of numerous awards from the prestigious North American Mature Publishers Association, National Mature Media Awards, and the Washington Press Association., Northwest Prime Time delivers first-rate news and information to 100,000+ readers each month.
Our target audience, Baby Boomers and Active Seniors, is a powerful economic force with the time and money to spend on your products and services.
Advertise in Northwest Prime Time and capture their business!
Total monthly distribution: 50,000 copies
Average readers per copy: 2 1/2+*
Total Readership: 100,000+*
Area of Circulation: Greater Seattle Metro area and throughout Puget Sound. We cover King, Pierce, and Snohomish Counties and reach into Thurston County.
Northwest Prime Time is distributed at nearly 1,000 locations throughout the Puget Sound region.
Each month Northwest Prime Time is delivered to banks, newsstands, medical facilities, libraries, community centers, senior and retirement communities, and selected retail outlets including pharmacies, cafes and restaurants.
For rates and other information, call 206-824-8600 or email chris@northwestprimetime.com Active, informed and involved readers enjoy Northwest Prime Time for its lively articles, award-winning writers, and special focus issues. Many readers call and write to say they read our newspaper cover-to-cover and can't wait for the next issue!
79% of Northwest Prime Time readers frequently purchase products or services from ads seen in our newspaper
Over 1/3 of Northwest Prime Time readers keep their issue one month or longer
They request our special focus issues year-round
49% are 45 - 64 years old
49% are 65-plus
Older Americans have dramatically higher actual and median incomes than those 15 to 34 years old, and they spend more for cars, clothes, entertainment, furniture and other personal goods than their younger counterparts.
About Northwest Prime Time readers:
The country's fastest growing age segment
Control $28 trillion or 67% of US wealth
Own 80% of all money in US savings institutions
66% of all stockholders
60% own a computer
Buy 80% of all luxury travel
American grandparents spend $30 billion per year on their grandchildren.
Purchasing Power
In the next 12 months Northwest Prime Time readers plan to buy:
74% Gifts for Grandchildren
51% Domestic or International Travel
43% Home Improvement/Home Furnishings
25% Computer/Internet Service
20% Automobiles
Activities/Leisure
61% Attend cultural events regularly (theatre, concerts, opera, ballet, museums)
61% attend movies regularly
44% garden
43% dine at full-service restaurants regularly
Statistic Sources: US Census Bureau, AARP, Circulation Verification Council Reader Survey, Northwest Prime Time Reader Survey.
*This readership statistic is the standard used in the newspaper industry.
Mailing Address:
Northwest Prime Time
PO Box 13647
Seattle, WA 98198

Phone: 206-824-8600 Fax: 206-824-8606

Advertising inquiries including rates to Chris Mitchell: chris@northwestprimetime.com

Editorial and general questions to Michelle Roedell: editor@northwestprimetime.com